How to save images from facebook
Ad blocker interference detected!
Wikia is a free-to-use site that makes money from advertising. We have a modified experience for viewers using ad blockers

Wikia is not accessible if you've made further modifications. Remove the custom ad blocker rule(s) and the page will load as expected.
Posted by
452
on 2014-11-25 18:54:44
---
Since Volition have stopped posting concept art to saintsrow.com, apparently the only place to get promo image and concept art is through social media sites.
Out of twitter, tumblr and facebook, the highest resolution images are only available through facebook.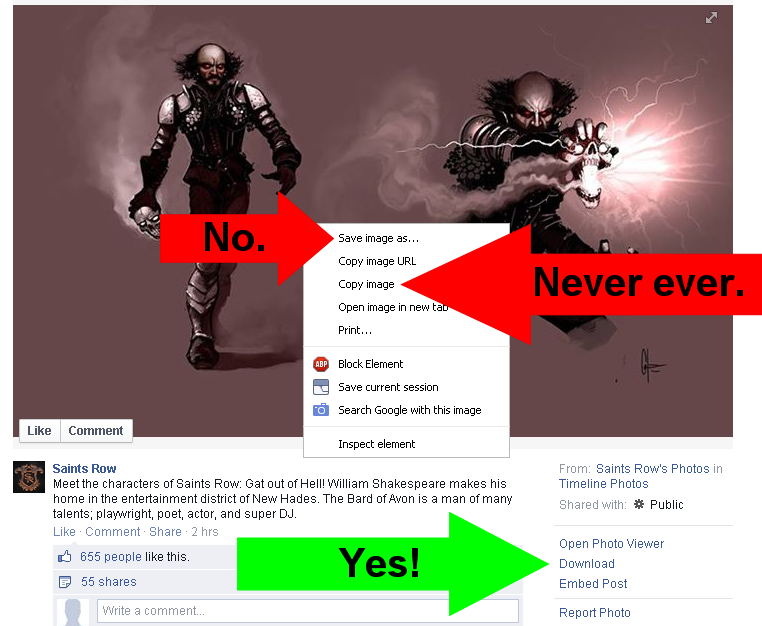 452 - 2014-11-25 18:54:44