Random Dialogue
Worthplaying: "As a company, how does THQ evaluate if a game product is worth moving forward on? A year or two ago, Saints Row Drive-by for PSP was canceled. More recently, the Saints Row Money Shot project for XBLA was going to tie into Saints Row: The Third, but it was also shelved. How do you determine when to forge ahead?"
Danny Bilson: "It's similar to any other entertainment business. We have a group of executives — in core, particularly — who are all gamers who experienced product in the marketplace. You just know, just like any gamer who buys a game, you know what's good and what's not, ideally. In the case of Money Shot, it will be on PSN as a Sony offering, and I'm pretty sure it's free."


— Worthplaying interview with Danny Bilson[2] (from Saints Row: Money Shot)
↑ Shacknews: Danny Bilson interview
↑ Worthplaying: Developer Interview with THQ EVP Danny Bilson
Random Audio
File:SR1 News Shared 0055 Theft.ogg
Used on
Newscasts
Randomly chosen from 1348
Audio files
on the Saints Row Wiki
Random Trivia
Which is the only car with neon lighting on the side skirt? (
Answer
)

Richard Monroe is Chief of Stilwater Police Department during Saints Row.
The Saints Row manual says he has an undercover cop in the Saints.
He is on the Vice Kings' payroll, and forces The Protagonist to kill the Mayor.
He is assassinated in 2008, shortly before his retirement, and is later featured in a commemorative plaque at the Police Headquarters in Saints Row 2.
Random File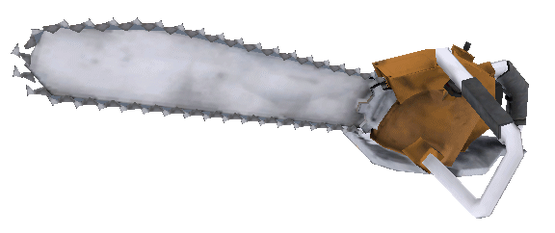 File:Chainsaw from Saints Row 2 in model viewer.png
Used on
Chainsaw
Uploaded on 2011-03-03 by
TheUnited2012
If this is a poor quality image, please
upload a replacement
.
Randomly chosen from 20939
files
on the Saints Row Wiki
As of today, there are 900 articles with references, which is appropriately two thirds of all articles.

The Saints Row Wiki is more verifiably accurate than ever!

Currently, there are still 250 articles with reference requests, and 35 articles with unlabelled references which need to be updated.

When I first started, there were no references at all. Soon after I joined, a basic version of reference…

Read post >

I previously posted about SR2 and SRTT being released without DRM through GOG.com - now you can upgrade to the DRM-free version of Saints Row 2 for free.

If you own the DRM-encumbered version of Saints Row 2 available on Steam, you can now link your Steam account to a GOG account, and obtain the DRM-free version from GOG for free.

Once your Steam account is linked to your GOG account, Saints Row 2 wil…

Read post >

All 5 Saints Row DLC packs have now been re-added to the xbox marketplace.

If you have Saints Row, Xbox live, and a few spare dollars, now is your chance to buy them and add information and screenshots to the wiki before they are removed again.

Ho Ho Ho Pack → The Ho Ho Ho Pack Xbox marketplace page - Free!
Exclusive Unkut Pack → Exclusive Unkut pack Xbox marketplace page - Free!
Funky Fresh Pack → Fu…

Read post >

Saints Row 2 and Saints Row: The Third - The Full Package are now available without DRM.

As you may know, Saints Row games on PC normally come with Digital Restriction Measures which force you to connect to the internet and install Steam, even if you purchase the physical disc.

But now, perhaps thanks to Deep Silver's ownership, Saints Row 2 and Saints Row: The Third are both finally available without DR…

Read post >

Since User blog:452/Saints Row IV facts worked so well as an information dump, I'm going to go with that format again.

Saints Row: Gat out of Hell can only hold so much information, so it's nice to have somewhere to list all known information before it gets organised. Please add the facts and references here to relevant articles.

Any time a gameplay video is released, let me know here and I'll upl…

Read post >

I was going to do a write-up of what I learned in a recent gameplay video, but here's a more general post with a range of facts about Saints Row IV.

This wiki is the largest and most detailed archive of information about the Saints Row series, but it has never been claimed to be the most up-to-date, or to be a news site. It's built by fans, for fans - if you're a fan, and you want to add news, feel…

Read post >

Who would like some news?

Deep Silver have posted voice cast for Saints Row IV, so we now know some more about exactly which older characters will be appearing in the game.

These characters are expected to mostly appear within simulations, but I'm hopeful that all of them will be unlocked as Homies in the game.

Most of them are voiced by the same actors, which some unfortunate exceptions. I assume tha…

Read post >

Anyone with any opinions about the Classification Guidelines should ensure that they are properly educated on the matter before saying anything.

This IGN article provides excellent insight into the matter.

Below is the original statement from the Classification Board.

Saints Row IV

: first computer game classified Refused Classification

The Acting Director of the Classification Board Mr Donald McDonal…

Read post >