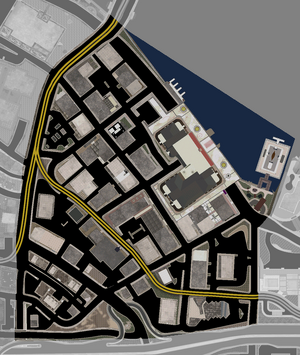 Red Light is a District on the south island of Stilwater.
It consists of Bavogian Plaza, Prawn Court and Rebadeaux.
Saints RowEdit
It is controlled by the Vice Kings and is the location of Tanya Winters' brothel, the Raykins Hotel, up until The Protagonist killed the pimps and rescued the girls.[1]
Saints Row 2Edit
Prawn Court and Bavogian Plaza are controlled by the Samedi and Rebadeaux is controlled by The Ronin.
Locations
Edit
In Saints Row 2, it is the only district which is controlled by 2 enemy gangs.
References
Edit