Magarac Island is a location in Steelport in Saints Row: The Third.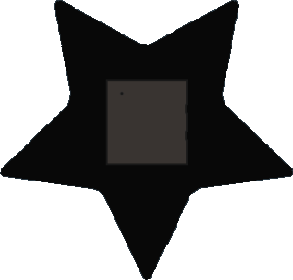 Description
Edit
Magarac Island is an island shaped like a star with a huge statue of a steelworker on it.
Magarac Island cannot be controlled, has no roads, is not a neighborhood, and is not part of a district.
The statue is in a state of disrepair at the time of Saints Row: The Third, and has many Bums living on the island.
The statue is based heavily upon the Statue of Liberty.
The shape of the island, being a star, may be a reference to the control of the Morningstar over Steelport.
Because Steelport was founded by a working class man, it depicts a steelworker. This also explains the name of the city. It is quite possible that the statue is of Joe Steel, for whom the city was named.
The island, as well as Joe Steel, is named after Joe Magarac, a legendary American folk hero who was a steelworker in Pittsburgh, Pennsylvania.
There is one collectible on the island, a money pallet in the southernmost building.
In the mission Three Way, Shaundi, Burt Reynolds and Viola are held captive under the statue, and the statue is destroyed if the player chooses to go after Killbane instead of save them.

After playing both endings, the statue is destroyed regardless of the original choice made.

The "Sgt. Steiner" Assassination target is located on the island, which is described as "Abandoned Memorial" in the Assassination menu.
STAG crates and bombs will still be at the base of the statue, even before the arrival of STAG and after the monument has been destroyed, something that is most likely an oversight by the designers.
On the southeastern star point there is a spot where three 3 Toad ATVs will spawn, which are the only vehicles on the island.
In Serbo-Croatian, Magarac means Donkey.[1]
In the Saints Row IV trailer, a brief glimpse of Magarac Island is seen, with the statue of a coal worker replaced with that of an unknown alien figure.[

Image?

]
References
Edit