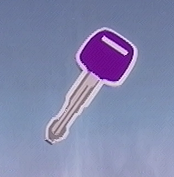 The Garage is part of a Crib where the The Protagonist can store vehicles.
Saints Row
Edit
In Saints Row 1 there is only one type of garage, it is accessible at each crib, and via the Car Mechanic.
Saints Row 2
Edit
In Saints Row 2 there are 4 different types of garages:
Land vehicles - accessible at most cribs, and via the Car Mechanic.
Helicopters - accessible on the roof of some cribs
Water vehicles - accessible via docks, and via the Saints Row Mega Condo
Planes/Jets - accessible only via the Airport Hangar
There are two special types of garages:
Small Vehicle Garage - When retrieving a car at Rim Jobs, some large vehicles will be missing from the list, and can only be modified at Semi Broken, which shows the full land vehicle list which is shown at all crib garages.
Stored Vehicle Delivery - This unlockable Homie will deliver any car from the Garage when on land, or any boat from the dock when swimming or close to water.
Locations
Edit
Docks
Hangars
Helipads
Large Vehicles
Edit
In Saints Row 2, these vehicles are classed as "Large Vehicles" and can only be modified at Semi Broken, and will not appear in the garage list at Rim Jobs.
Saints Row: The Third
Edit
Stored Vehicle Delivery returns in the form of a "Vehicle Delivery Homie" who can be purchased through the Upgrades menu of the Cellphone. It is no longer possible to retrieve watercraft using this method.
Locations
Edit
Docks
Hangars
Helipads
Garage Limits
Edit
In Saints Row 1 and 2, the help menu says that "one hundred sixty" vehicles can be stored at once, but it has been found that this is incorrect.
It is only possible to add 64 vehicles to the garage, in either game. Unlocked vehicles are not counted towards this total and the garage being "full" does not prevent unlocked vehicles from being added. An easy way to tell if a certain vehicle counts towards the 64 vehicle limit, or is one of the unlocked cars is to first fill the garage, then take out a car and enter it. If "Your garage is full" is displayed on the screen, it means that the current car counts towards the limit. Unlocked cars do not display this message.
According to the Saints Row 2 statistics page, there are 42 unlockable vehicles, listed as 34 separate unlockables in the Unlockable Rewards Menu. Therefore, the actual limit of the garage is only 106. The Saints Row 1 statistics page does not list an unlockable vehicles count.
Some people have claimed that duplicates were not counted towards the total, but this is false, as storing 64 cop cars will still cause your garage to be full.
The Gyro Daddy, Destroy and Peewee are counted in the 64 total, as technically they are summoned by cheats, and are not Unlockable vehicles.
The Stored Vehicle Delivery list shows the default names of vehicles, not their variant names. This effects the City Waste Truck, Estrada, Mix Master and Warrant, as these are just variants with different names. This bug however appears to have been fixed in the Italian version of the game, and possibly other european versions as well.
In Saints Row and Saints Row 2, if the retrieved vehicle is not immediately entered, a Civilian may steal it.