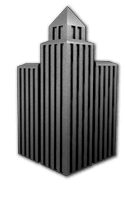 City Takeover is a Diversion in Saints Row: The Third.
For the mission, see Takeover the City.
Description
Edit
Unlike Saints Row and Saints Row 2, which rewarded neighborhoods upon completion of missions and Strongholds, taking over neighborhoods in Steelport in Saints Row: The Third is an optional diversion, completed outside of missions.
Each neighborhood is further split into regions which are taken over by doing one of the following:
As each region is taken over, it changes color on the map.
Locations
Edit
The player will recieve a Trophy/Achievement for taking over each of the 4 districts in Steelport, plus 1 for taking over the entire city of Steelport.
| Trophy/Achievement | Requirement |
| --- | --- |
| Hanging with Mr. Pierce | Takeover the Downtown district |
| Mourning Stars | Takeover the New Colvin district |
| Hack the Planet | Takeover the Stanfield district |
| You're the Best | Takeover the Carver Island district |
| Bright Lights, Big City | Takeover all of Steelport |
Most parts of City Takeover can be completed before doing any missions, except for storyline Cribs, and some Activities which are not available until they are unlocked during Act 2.
Two Gang Operations in Henry Steel Mills are part of the mission Takeover the City and do not appear outside of that mission.
References
Edit