Characters in Saints Row 2
Talk

0
There are many Characters in Saints Row 2.
This is a list of the important Characters who are included in the main storyline.
Characters marked with * are DLC-only characters.
3rd Street Saints
Edit
After the events of Saints Row, 3rd Street Saints are scattered, The Protagonist is in a coma, Gat has been arrested, Troy reveals himself as an undercover cop, Dex and Julius move on.
Playable Character
Edit
The playable character is The Protagonist of the game. He does not have a name, and is called either "Playa" or "Boss" by other characters, this wiki refers to him as The Protagonist. While the character can be male or female, this wiki uses male pronouns for convenience.
After waking from his coma after an unspecified length of time [3], the Protagonist rebuilds the Saints, recruiting a new crew[4] and leading them in reclaiming Stilwater.
Johnny Gat
Edit
Johnny Gat is the only other returning member of the Saints and acts as second-in-command to help restore the Saints to their former glory. The Protagonist helps Johnny escape during a trial that would otherwise see him to the electric chair for over three-hundred murders.[5] He is the main enforcer for the Saints and isn't afraid to get his hands dirty. As in Saints Row, Johnny is still very violent and loves weapons and explosions.
Johnny is again voiced by Daniel Dae Kim.
Shaundi is voiced By: Eliza Dushku
Pierce Washington
Edit
Carlos Mendoza
Edit
Carlos is an inmate who helps The Protagonist escape from the Stilwater Prison[9]. Later, he becomes a lieutenant, and is assigned to bring down the Brotherhood[4].
He says that he had a brother who was previously in the Saints, although his brother does not appear in the game.[9]
Carlos is voiced by Joe Camareno.
Aisha, is still hiding after having faked her own death, and now lives with Johnny Gat. Her albums are still on the charts, but it is unknown who is receiving money for them as the rights were owned by Kingdom Come Records.
Her appearance has changed since the first game. She now wears more business clothes, and has a short stylized hair. She also changed her character, grown up from a aspiring artist and a gang girl to a fully independent and serious woman.
Aisha is again voiced by Sy Smith.
Tera Patrick*
Edit
A DLC-only character, Tera Patrick is a former Ultor microbiologist, who wishes to bring all of Ultor's crimes to light. She joins the 3rd Street Saints in order to fulfill this goal.
Tera Patrick is voiced by Tera Patrick.
The Brotherhood
Edit
The Brotherhood's gang color is red and they specialize in arms dealing and violent crime. They are one of the more brutal gangs in Stilwater and appear to draw their inspiration from various infamous biker gangs. Like Westside Rollerz, the Brotherhood is largely focused on vehicle-related crime.
Maero, leader of the Brotherhood, is a violent thug who towers over everyone he meets. He is muscled, and is covered in tattoos which relate to the Brotherhood.
Unlike other gang leaders, Maero is a violent, straightforward, blunt and confrontational with his tactics.
Maero is voiced by Michael Dorn.
Donnie is again voiced by Andrew Kishino.
Matt is the frontman and guitarist for a heavy metal band called the Feed Dogs, and the gang's personal tattoo artist. He is Maero's best friend[

reference?

], and his tattoo skills are remarkable - even Maero said to him that he should "stick to the needle and drop the guitar".[

when?

]
Matt is voiced by Anthony Pulcini.
Jessica is a rich girl who ran off with Maero when they were young[

reference?

], and helps in running the Brotherhoood's finances.[6] She wears red, but she is not tattooed.
Jessica is voiced by Jamie Pressly.
Sons of Samedi
Edit
The Sons of Samedi's gang color is green and their main business is drug trafficking. They make a fortune dealing their famous drug Loa Dust in the University area.
Like the previous drug dealers, the Carnales, the Samedis seem to have worldwide connections, bringing in ex-military men and other experienced thugs to Stilwater, while also utilizing the same straightforward attitude.
The General
Edit
The General is the leader of the Sons Of Samedi. He is of Haitian descent, his real name is not revealed. He is smart, calm, although he gets easily irritated by trouble around him. Unlike other crew leaders, he doesn't have a hideout, but rather drives around in a customized green Hounfor with a personal armory in the back.
He arrived in the U.S at young age, and he mentioned serving in the army.[

reference?

]
The General is voiced by Greg Eagles.
Mr. Sunshine
Edit
Mr. Sunshine is The General's right hand man. He controls the Samedi's drug trafficking business. He is a voodoo-priest who is quick to violence, and kills people with his machete.[

when?

]
Mr. Sunshine is voiced by Phil LaMarr.
Veteran Child
Edit
Veteran Child is a stoner lieutenant working for the Sons of Samedi, although he is treated more like a servant. A DJ for 89.0 Generation X, he got involved with the Samedi mostly because of the free drugs.[

reference?

] A former boyfriend of Shaundi, Veteran Child has the same stoner and laissez-faire attitude.
Veteran Child is voiced by Neil Patrick Harris.
Mark Gabby
Edit
Mark Gabby is a Sons of Samedi drug dealer.[10]
The Ronin are Japanese-styled, their gang color is yellow and their speciality rackets will be control of the gambling and prostitution that occurs in Stilwater. They seem to fill the power void in control of vice crimes created by the fall of the Vice Kings.
The Ronin are like a biker version of the Yakuza, with deeply held traditions and honor above all else. Each gang member is carries a Samurai Sword to wield in Melee combat. They are, however, still extremely skilled with firearms.
Shogo Akuji
Edit
Shogo Akuji is the leader of the Ronin in Stilwater. He is very immature, treats his enforcer Jyunichi like garbage, and hates tradition and honor. His father Kazuo is the Ronin international leader. He underestimates his opportunities and the Saints', until his father arrives at Stilwater.
Shogo is voiced by Yuri Lowenthal.
Kazuo Akuji
Edit
Kazuo Akuji is the Japanese leader of the Ronin, who arrives in Stilwater after Shogo's failed attempts to destroy the Saints and defending the Ronin.[

when?

] He is tough and violent, and well known around Japan.[

reference?

]
His relationship with Shogo is similar to that of William Sharp and Joseph Price, angry at his son about his failure, sending him out to take care of him.
Jyunichi is the sole lieutenant and chief enforcer to the Ronin. He is a large, muscular bald man who carries Dual Samurai Swords. He obeys Shogo's every word, until Shogo's father Kazuo takes control. He holds tradition and honor above all else, even his own life.
Jyunichi is voiced by Brian Tee.
Ultor Corporation
Edit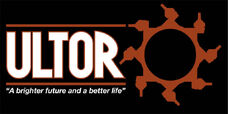 Ultor was a clothing company before the fall of the Saints, but has grown while The Protagonist was comatose, and have helped develop Stilwater. Headquarters of the group are situated in the Phillips Building, the tallest building in the Stilwater.
Dane Vogel
Edit
Dane Vogel is Chief Executive Officer for the Ultor Corporation. Vogel helped turn the Saint's Row district into an urban utopia, and plans to do the same to the rest of the city. He has connections with the city council and the Police Department and uses them in favour of the three gangs.
He claims to have grown up in the Saint's Row district near the church.[

when?

]
Dane is voiced by Jay Mohr.
Troy Bradshaw
Edit
After the fall of the Saints, Troy revealed himself as an undercover cop and has risen through the ranks to become Chief of the Stilwater Police Department. Although he worked undercover against the Saints, he is reluctant to arrest his former friends.
Troy is voiced by Michael Rapaport.
After Vogel's death, Civilians may randomly say "I'm glad you killed Jaime's boss, that bitch stole my internship".
Dexter Jackson*
Edit
Dex is an ex-Saints member, now Head of Security for Ultor. His voice can be heard during the game [11], but he is only seen in the Corporate Warfare DLC.
Dex is again voiced by JAQ.
Eric Gryphon*
Edit
Eric Gryphon is the new chairman of Ultor in the Saints Row 2: Corporate Warfare DLC after Vogel's death.
Other characters
Edit
Anna is voiced by Laura Simms.
Jane Valderamma
Edit
Jane Valderamma is a news reporter, who can be seen during the game interviewing various public figures and making news reports on the radio after each mission. She can be unlocked as a Homie after completing completing 50 Muggings.
Julius Little
Edit
After being arrested [1] and betraying his friends [2][11], Julius is now a tour guide at the renamed Stilwater Memorial Church.
Julius is voiced by Keith David.
Legal Lee
Edit
Cutscenes
Edit
Returning
New
Lindsey is contacted through Thirteen Thirty Seven internet cafe. He has the appearance of a stereotypical nerd, and prefers to be known as a "Romance Manager" rather than pimp.[20]
Krif Jacobs is Shaundi's friend who is an environmental artist, and wants some cars for an installation.[18]
Charles Mueller is the so-called demented genius behind several films such as "Skeeter's on Fire", "Wedding On Fire", and is currently working on his latest project "Banger's On Fire" which the Protagonist stars in being a fan of Mueller's work.[21] [

sources?

]

Blake

Added by

Master Sima Yi

Blake is a Stilwater University student who has a frat house in the Apartments district next to Apollo's.[22] He is one of Shaundi's exs, and gives The Protagonist information regarding the Sons of Samedi's drug labs.[22] He also appears in a cutscene for Trail Blazing.[

details?

]
Mayor Monica Hughes is Richard Hughes widow After her husband's death, she runs a successful campaign and becomes Stilwater's Mayor. She is angry at Ultor for stealing her husband's legacy and hires the Protagonist to help her get revenge.[23]
Richie, Tobias' cousin, is also a friend of Shaundi's[

reference?

] who traffics drugs through Wardill Airport. [17]
Archibald Nice appears in a Crowd Control cutscene.[

reference?

]
Madam Wu runs a massage parlor/brothel in Stilwater's Chinatown District's Imperial Square which according to the Protagonist is a Stilwater landmark and the Protagonist has be going their since junior high. When the Protagonist discovers she is closed because she has no girls the Protagonist not wanting Wu's parlor to shutdown offers to find her some girls.[24]
Katie first appears in the cutscene for Fuzz in the Suburbs Expansion District, and later as Dex's secretary in the Corporate Warfare DLC.
Judge Melmack is the judge assigned to Johnny Gat's murder trial.[26]
Maero is the only enemy gang leader that becomes your Homie during a mission.
References
Edit
v - e - d
Characters in Saints Row 2